Fool's Paradice


Fool's Paradise explores the concept of bringing two or more things together to make something greater than the sum of its parts. Thinking ahead to Spring/Summer 2024, I found myself thinking back to my childhood summers in Greece. Every summer, my family and I would and spend the entire break with friends and family in Greece, moving from my grandma's village in the mountains to her apartment by the beach. I vividly recall sitting in plastic chairs with my cousins, the shade of trees shielding us from the midday sun as we quietly played Uno, trying our best to refrain from waking up our aunts and uncles from their siestas.

Playing games was the core of my summers in Greece - it made the long, hot days go by, brought the family together, and introduced us to new kids each year. Games made evident to me the power of people coming together - friends, family, and people with not much in common can sit together and bond. As I recall these memories, I want to imbue this Spring / Summer collection with carefree, nostalgic, and playful spirit to bring a piece of those golden summers to the present.

As such, I developed my textiles with the intention of being endlessly layered, morphing and creating new print previously impossible. There is a broad selection sheers, meshes, and solid fabrics for a diverse mixing experience. Nothing is off limits so mix and match to your heart's content - after all, two prints are better than one.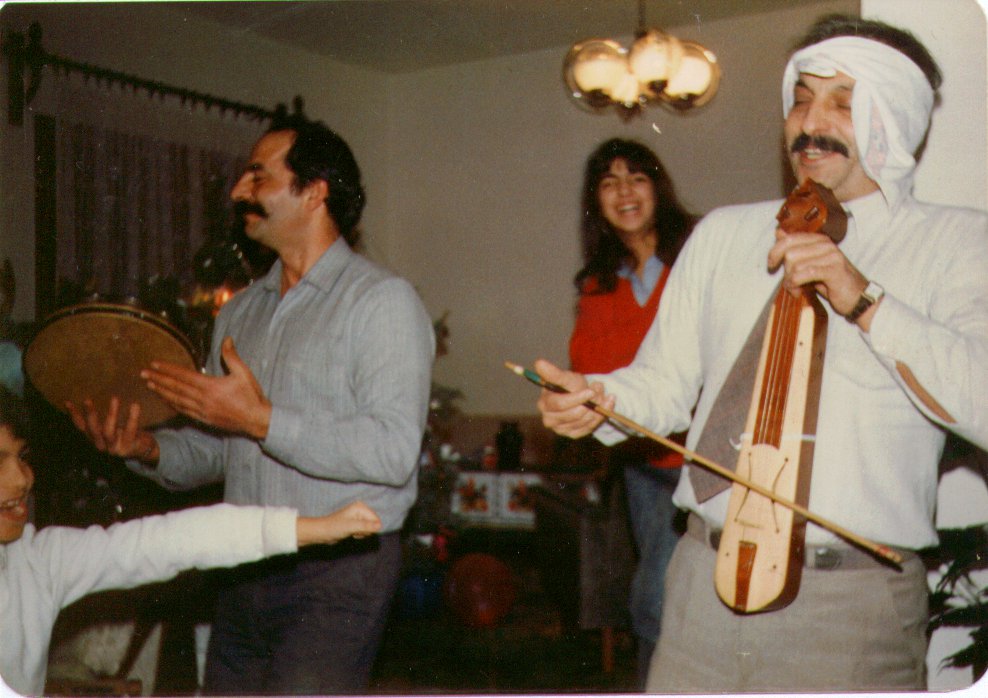 Tribe Analysis ︎︎︎

Andreas Georgidou
30 years old
Brooklyn, NY

Andreas is an editor at an interior design magazine and is looking to maintain a highly professional demeanor while expressing his expert creativity. He generally sticks to a neutral color palette and keeps color to minimal pops. Living in New York, Andreas chooses to either cycle to work or take the subway, meaning the temperature can vary greatly between outdoors, to underground subway, to air conditioned indoors. As such, he opts for comfortable, breathable fabrics that he can easily layer to adjust to his environment.



Jonathan Sato
27 years old
Los Angeles, CA

Jonathan works as a UI/UX Designer at a tech company in Los Angeles. As someone who stays active outside of work, he's looking for garments with utilitarian features such as pockets, adjustable closures, and modularity that allow him to avoid carrying extraneous bags for his personal items. The company he works at has a casual dress code so Jonathan feels encouraged to be expressive with his clothing while maintaining professionalism. He opts for lighter colors and plant-based fabrics to counter the heat of the city.



Dominic Seay
33 years old
Portland, OR

Dominic is the founder of a fashion startup in Portland. Working in a city that is regularly overcast and damp, he seeks clothes that can protect him from the rain and keep him warm in misty Portland spring mornings. Dominic is keen to stay on top of the latest trends while investing in classic wardrobe staples when possible. He is drawn to brighter colors and expressive prints to offset the fogginess of his hometown with.


Benchmark and Trend Research ︎︎︎
Pensive Pattern ︎︎︎

Pulling from the Men's S/S 2023 runway, there was a through-line of geometric prints, pixelated crochet, and the good old fashioned stripe re-imagined in subtle earth tones with pops of vibrant hues. There was also a prevalent presence of hand-made elements such as quilting, granny-squares, and patchwork, evoking a strong vintage sensibility.


Interactive Prints ︎︎︎

In exploring this idea of coming together and building something greater than the sum of its parts, I landed on the concept of a deck of cards. Card games generally include taking individual cards, each with a value of its own, and combining them into a deck or hand that has an even greater value. In the spirit of card games and imbuing my prints with a playful spirit, I designed them to interact with each other to create something new. The prints can both stand on their own, or be combined with their counterparts to form a totally new design. This way, the prints act as a type of playing card, in which whatever combination you made has a different value or "power set."


Print + Swatch Ideation ︎︎︎
Final Base Swatches ︎︎︎
Final Overlay Swatches ︎︎︎
Sketch Exploration ︎︎︎

Throughout my sketch explorations, I'm using the motif of rounded-corner rectangles as an homage to the classic playing card shape. Furthermore, I'm utilizing the idea "stacking" or staggering layered fabrics like you would a deck of cards.

*Physical Garments Coming Soon*