Humoresque


Humoresque is a collection that allows the wearer to take full control of how they dress themselves. This collection is driven by the inclusivity, theatricality, + versatility of fluxus art in which the act of getting dressed becomes a form of performance art. The garments can be manipulated to take on new silhouettes through fastenings, ties, + grommets, meaning that a single garment can take on the role of three or more separate pieces. The process of altering + transforming the garments becomes a performance, thus each piece has been titled like a piece of fluxus art.


Final Illustrations ︎︎︎

Humoresque ︎︎︎

"A genre of music expressing a mood/vague musical idea, usually more good-humored than humorous." It's playful + often used as dance music.
Flux ︎︎︎
"The action or process of flowing/flowing out." A state of movement or continuous change. Both Humoresque and fluxus pieces are based on performances often expressed through dance or music. They radiate an air of childlike spontaneity + promote inclusivity rather than stuffy compositions or artistic techniques. These are works for the light of heart + quick of feet, always ready to leap up + dance, indifferent as to what the world has to say about it.


Exploration of Fluxus Art ︎︎︎

Fluxus movement originated in the 60s as a form of anti-art. The persistent goal of most Fluxus artists was to destroy any boundary between art and life. Mundane, everyday acts become fluxus performance art. Fluxus art involved the viewer, relying on the element of chance to shape the ultimate outcome of the piece. Fluxus artists sought to apply Zen philosophy to art. Zen is a Japanese Buddhist philosophy that focuses on meditation and the importance of the present moment. No single moment is to be more important than another in life.


Bauhaus Ballet ︎︎︎

Use the body as a medium, experimenting with pantomime and ballet in his performance. Ties into the idea of unconventional performance art like Fluxus that questions the traditionalist way of doing things. The ballet had three acts: the Rose, the Yellow, and the Black act. Dancers also performed in threes, contrary to the traditional "duets". I have integrated this idea of threes by giving each garment at least three different ways of being worn/manipulated. Distortion of the body, layering shapes.


Mood + Color ︎︎︎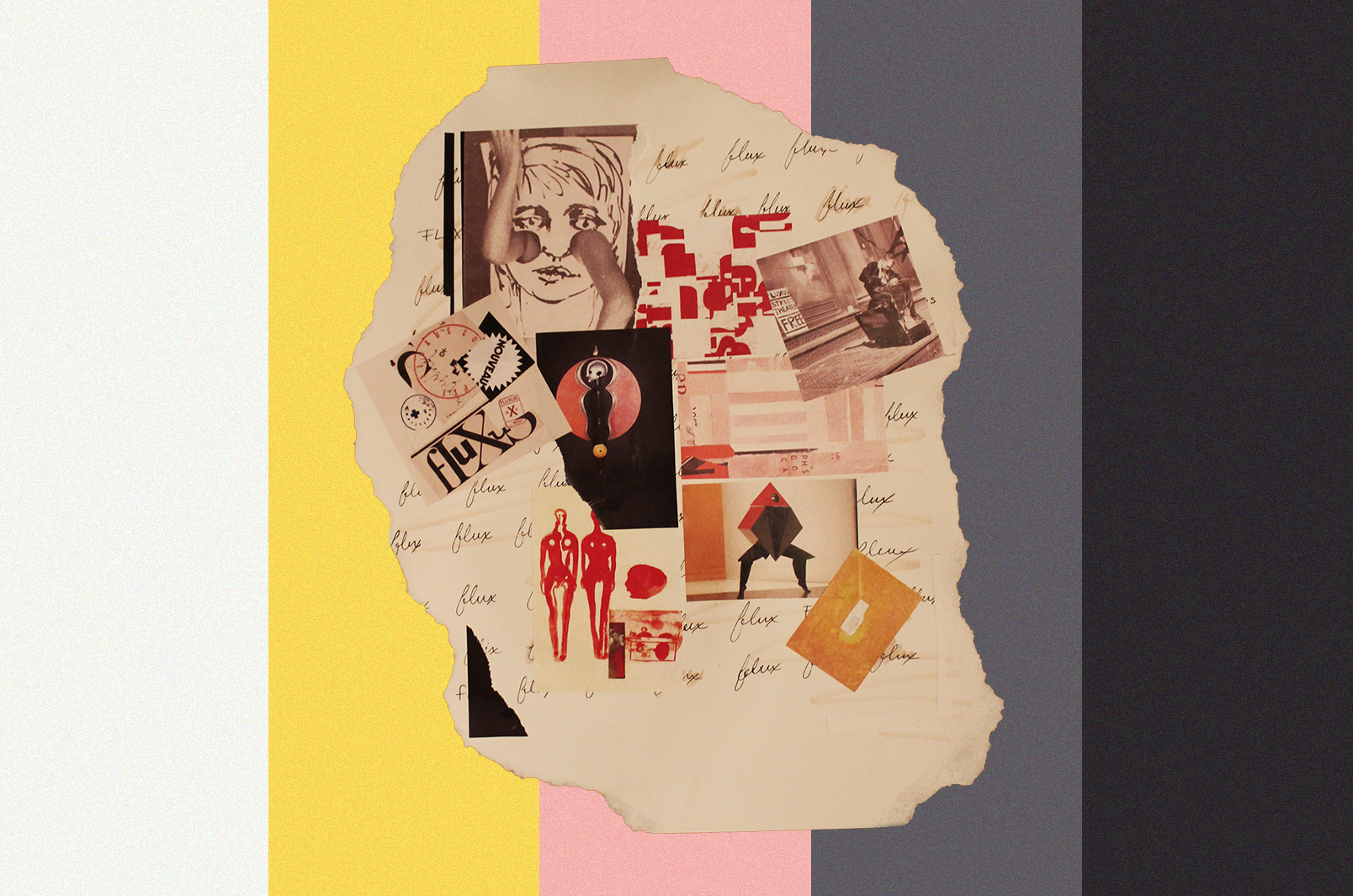 Instructionables ︎︎︎

Fluxus art was typically written out as "instructions" so that others could replicate it. Every time the piece was performed, it would be done differently, making each performance unique. I replicated this by writing down my own instructionables that I gave to my peers to perform. The instructions outlined various ways one could go about manipulating a piece of fabric which I then used to influence the final collection.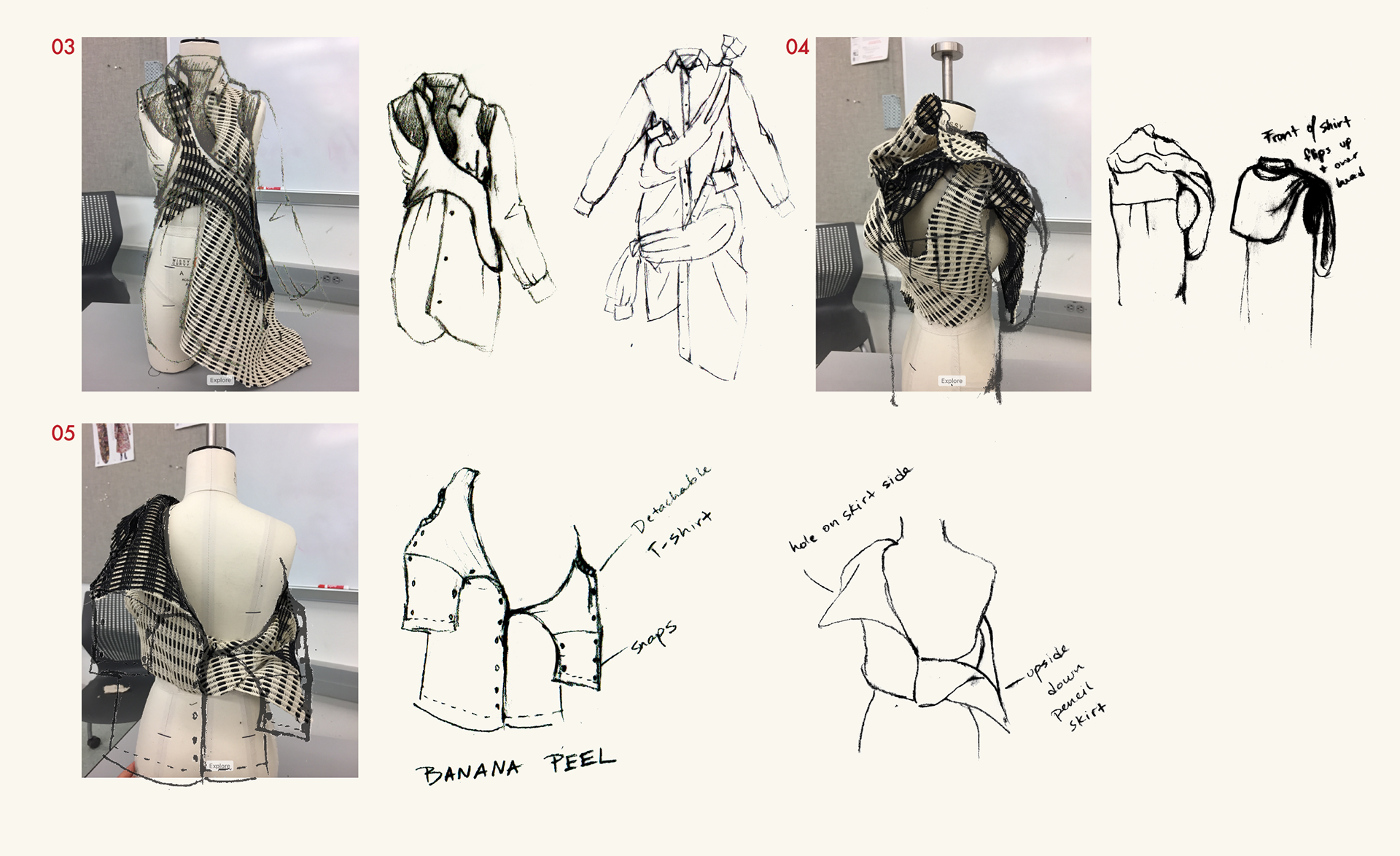 Technical Illustrations ︎︎︎