Tranquility


Men's RTW | Fall/Holiday 2023



At the start of the COVID-19 pandemic, I found myself (like many others) back in my parents house trying to grapple with the chaos of the outside world. Locked inside the comfort of my childhood home, I felt a conflicting sense of nostalgia and childish blissfulness mixed with an existential dread about the virus and the tumultuous job market I was about to enter. To comfort myself, I sketched and journaled my feelings, much like I did back in middle school, often resorting to bubbly, curly letters as I did back then. I reconnected with old friends and distanced myself from others. Neck-breaking change was a daily reality.
fever dream days blend into each other no concept of time something is off about everyday regular life chaos amalgamation stress bliss fear uncertainty unsettling new anxiety daze

Highlighting and embracing the mundane: the breakfast I ate each morning, peach season turning into pomegranate season, a tv show I'm anticipating watching, etc. Fluid forms allude to the ambiguous passing of time, the turbulence of the world around me, and the shapeless future I looked forward to.


Mood + Color ︎︎︎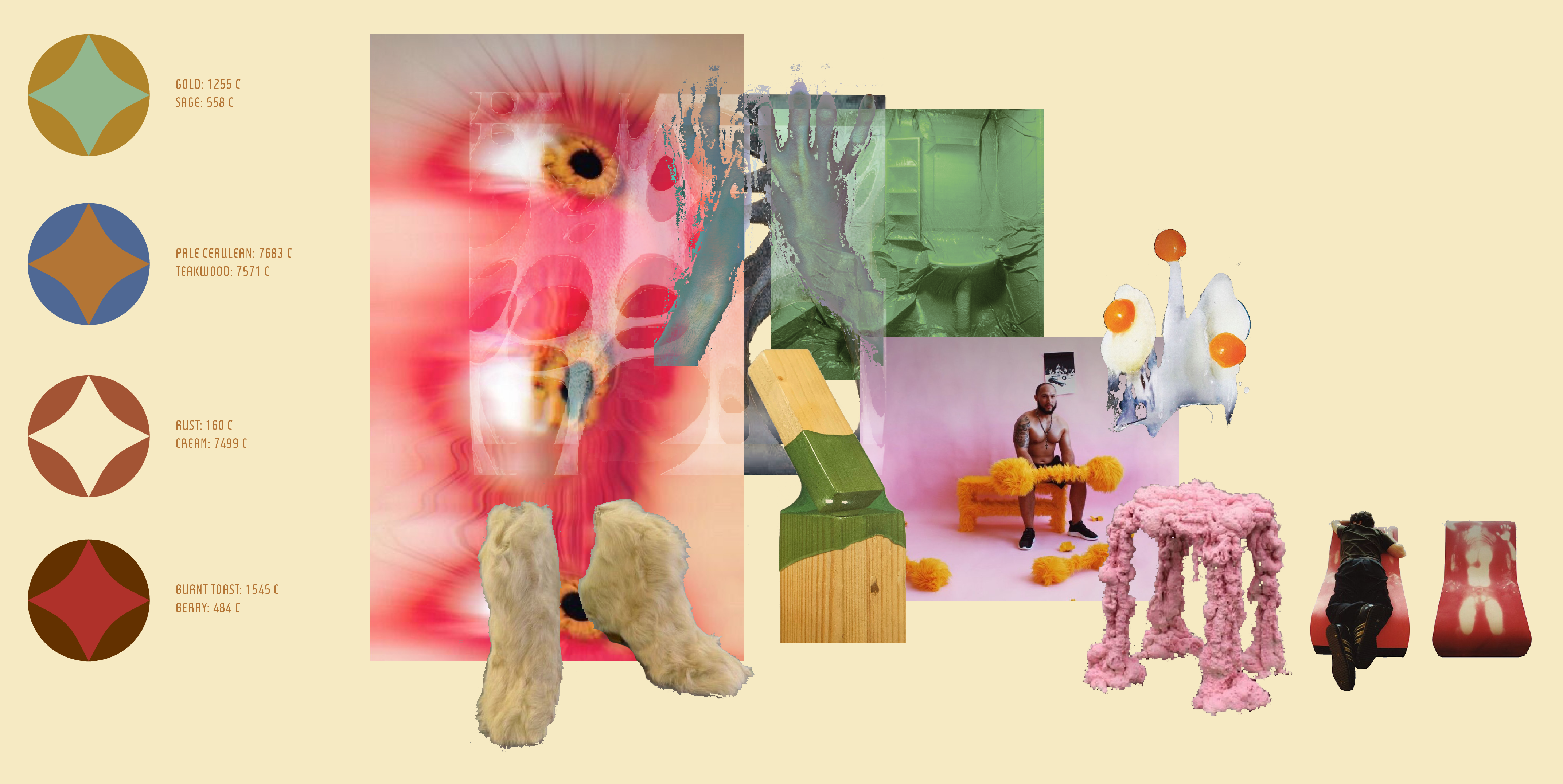 Tranquility Wordmark ︎︎︎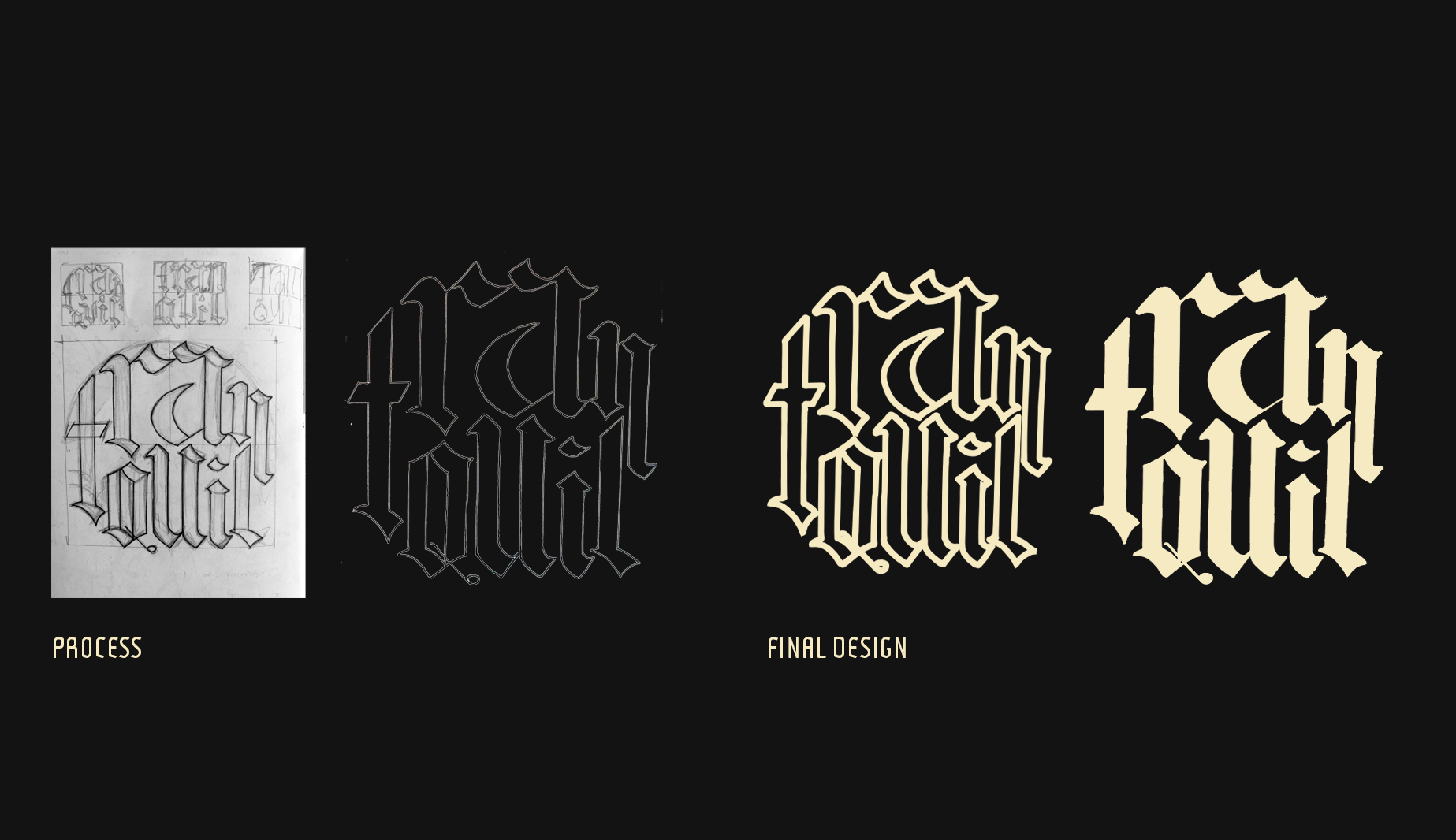 I chose a harsh, black letter to pair with the amorphous forms of the garments to ground and also contrast their naive fluidity with a dark, almost Gothic air.


Runway Circa 2000s ︎︎︎
Customer Board ︎︎︎
gender fluid mixes statement pieces with closet staples thrift and vintage sensibility outgoing strong social media presence risk-taker engages with up-and-coming fashion likes to show skin
Initial Sketches ︎︎︎

Fluid forms reflect the ambiguous passing of time, the turbulence of the world, and the shapeless future we all looked forward to. The collection has pieces that are recognizable and "agreeable" mixed with abstract and often not utilitarian garments, evoking the constant shift in a seemingly normal, daily life with spikes of topsy turvy.


Final Lineup ︎︎︎
Renders ︎︎︎