During my time as an intern at Final Frontier Design, we collaborated with Jam3 on a promotional campaign for the
new Adidas Boost sneaker,
celebrating
Adidas's new partnership with the International Space Station.
As a part of this campaign, it was our job to create a space suit to be worn with the sneakers as the team at Jam3 toured with the Houston Rockets.
*All above photos courtesy of Linzy Slusher (@linzy.slusher)
My primary role as a production intern was the garment construction. I worked closely with our in-house pattern maker as she developed patterns and passed them on to me for cutting, and sewing. Volume on the suit was created using boning, plastic paneling, and batting.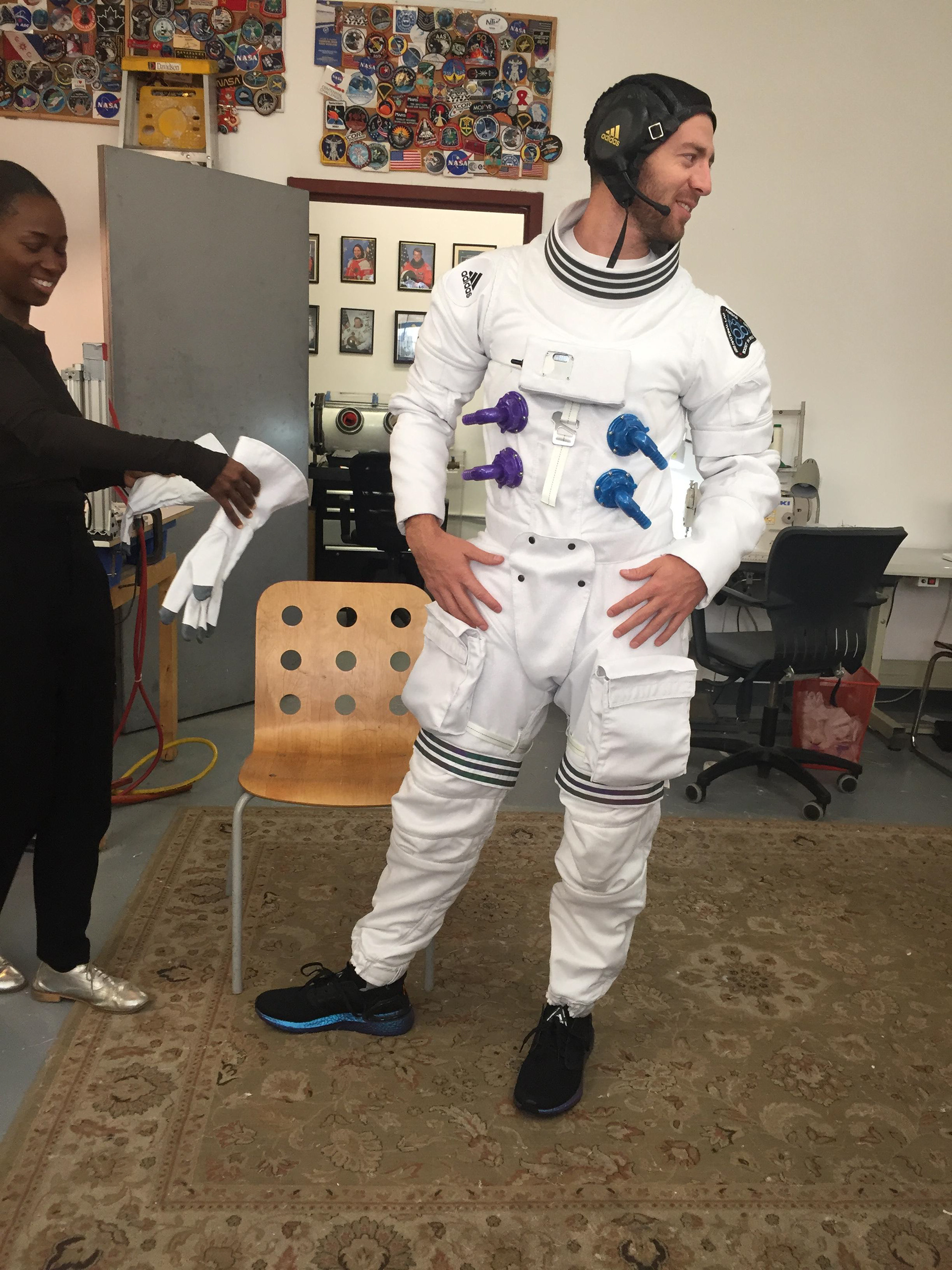 BOOSTRONAUT TAKES NEW YORK