As NASA seeks cheaper and easier ways to send people to the moon, spacesuit versatility and adjustability is a crucial problem to solve. As of now, every suit needs to be custom made to fit each astronaut and can't be reused for anyone else. When each spacesuit costs $12 million to produce, it is clear this is difficult and costly to stomach repeatedly.
As Final Frontier Design works with NASA to develop a Lunar Boot, I was tasked with addressing this sizing obstacle by designing and manufacturing a boot insert that would allow a woman with a size 7.5 shoe to wear a men's size 10. The insert is cushioned with foam along the heel, toes, arch, and ankle to ensure the foot doesn't shift around inside the boot. Straps, velcro, and elastic allow for adjustability to fit a variety of foot shapes.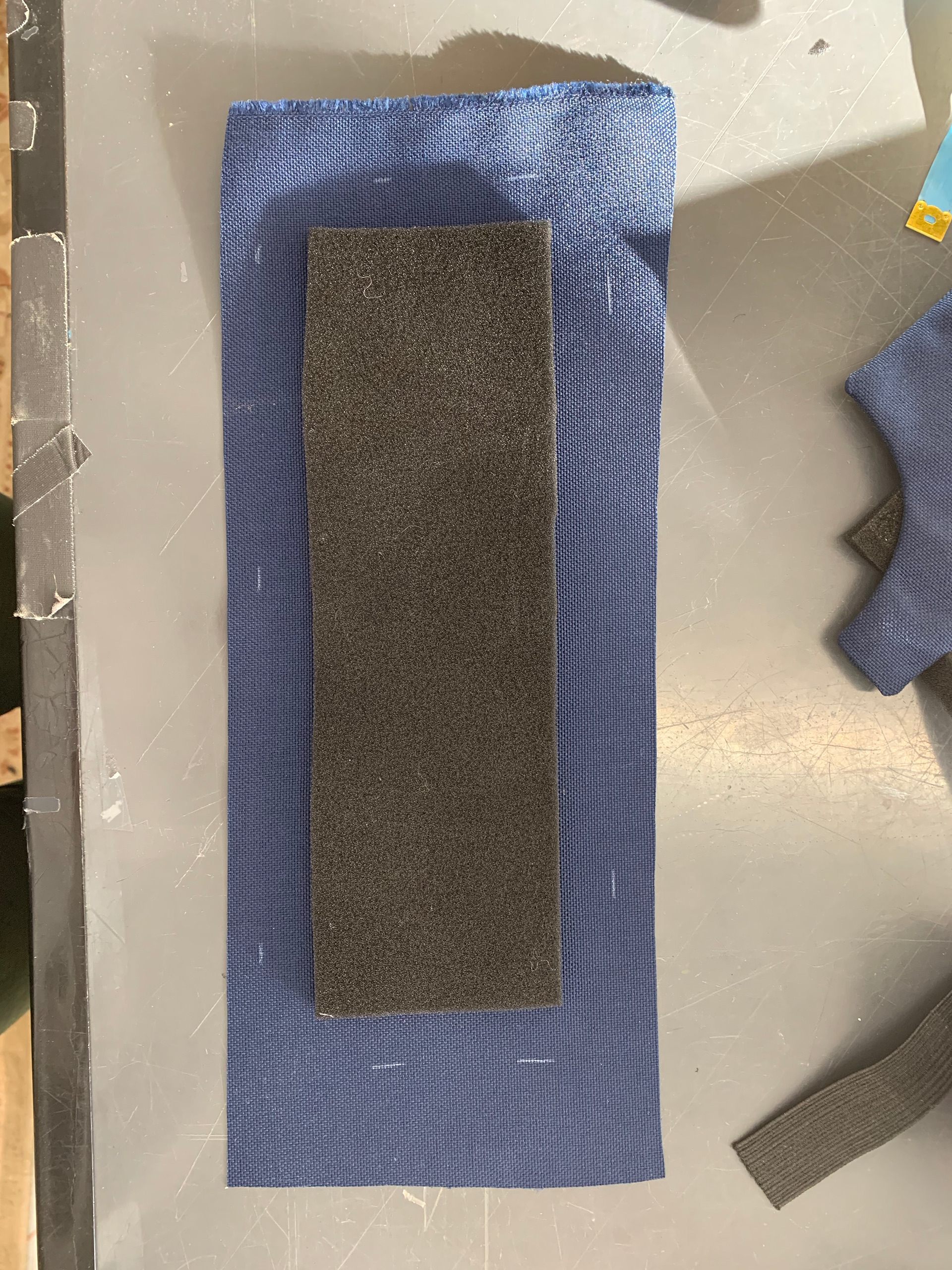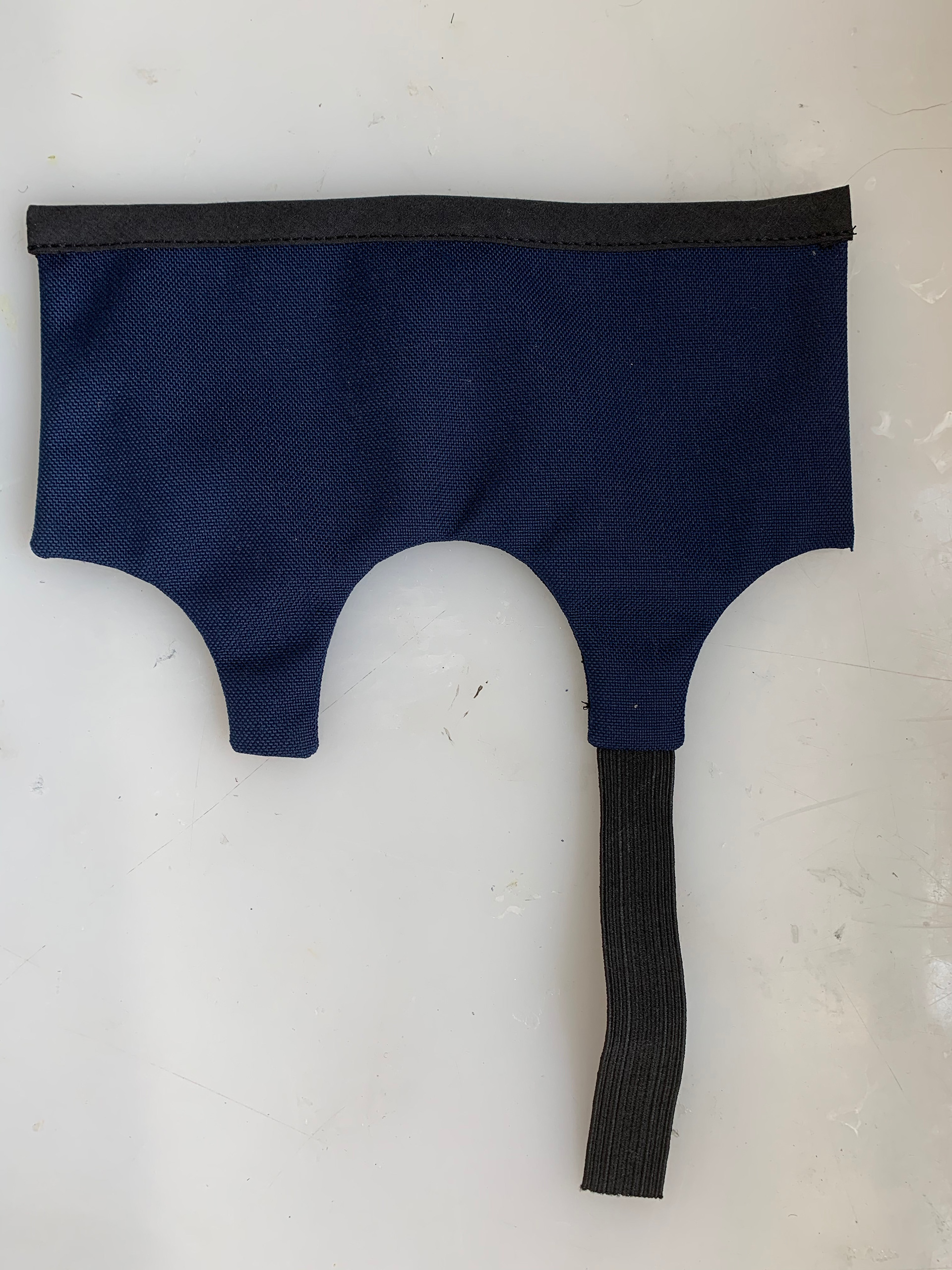 For my first iteration I used a pre-made sole as a base and traced my foot on it to map out the placement of my parts. I then proceeded to measure my foot dimensions, pattern, cut out, and sew my fabric together. 
I created this structure to enclose the toes. This shape provides cushioning on the top and front but still allows room for the toes to comfortably sit.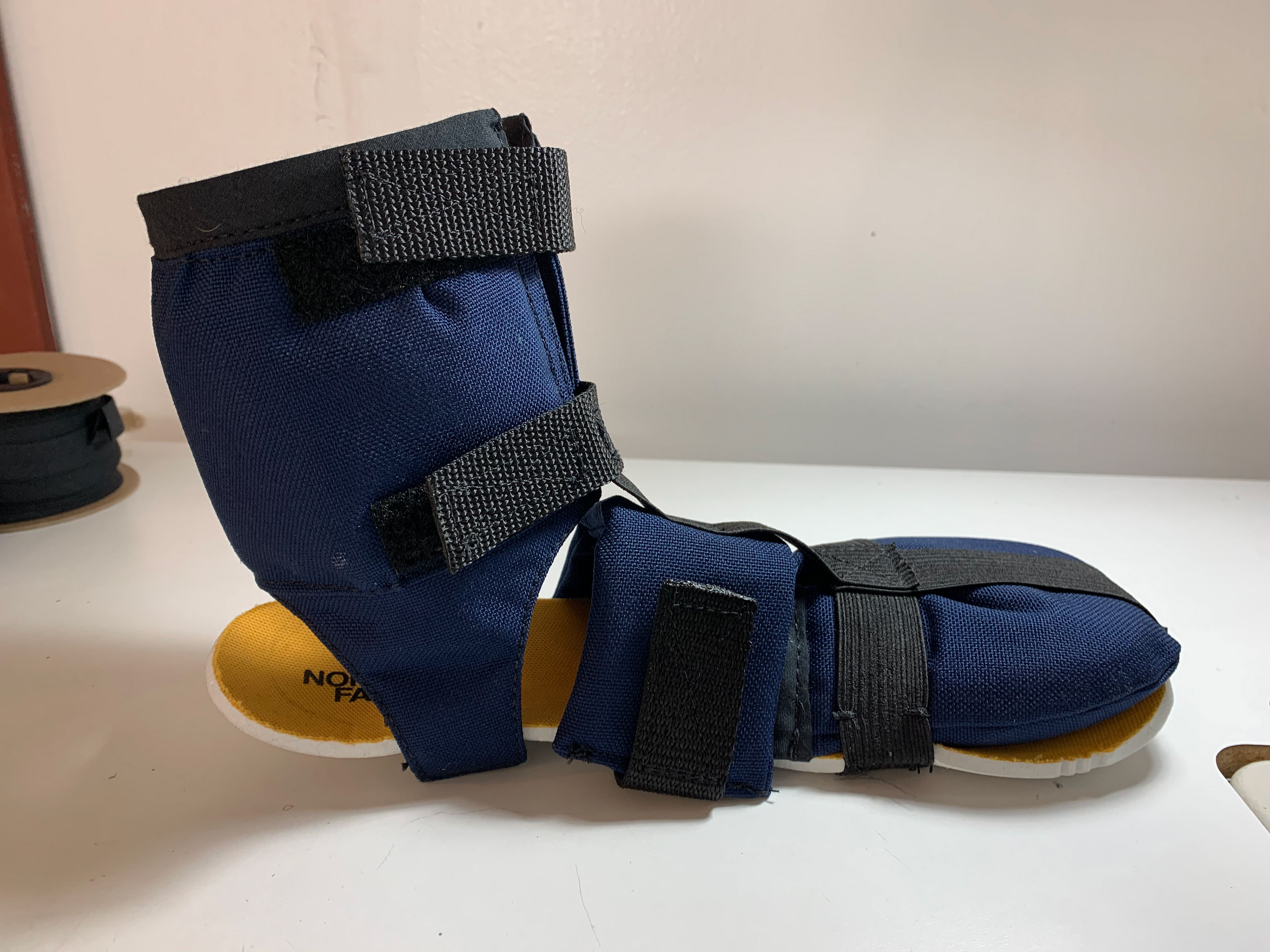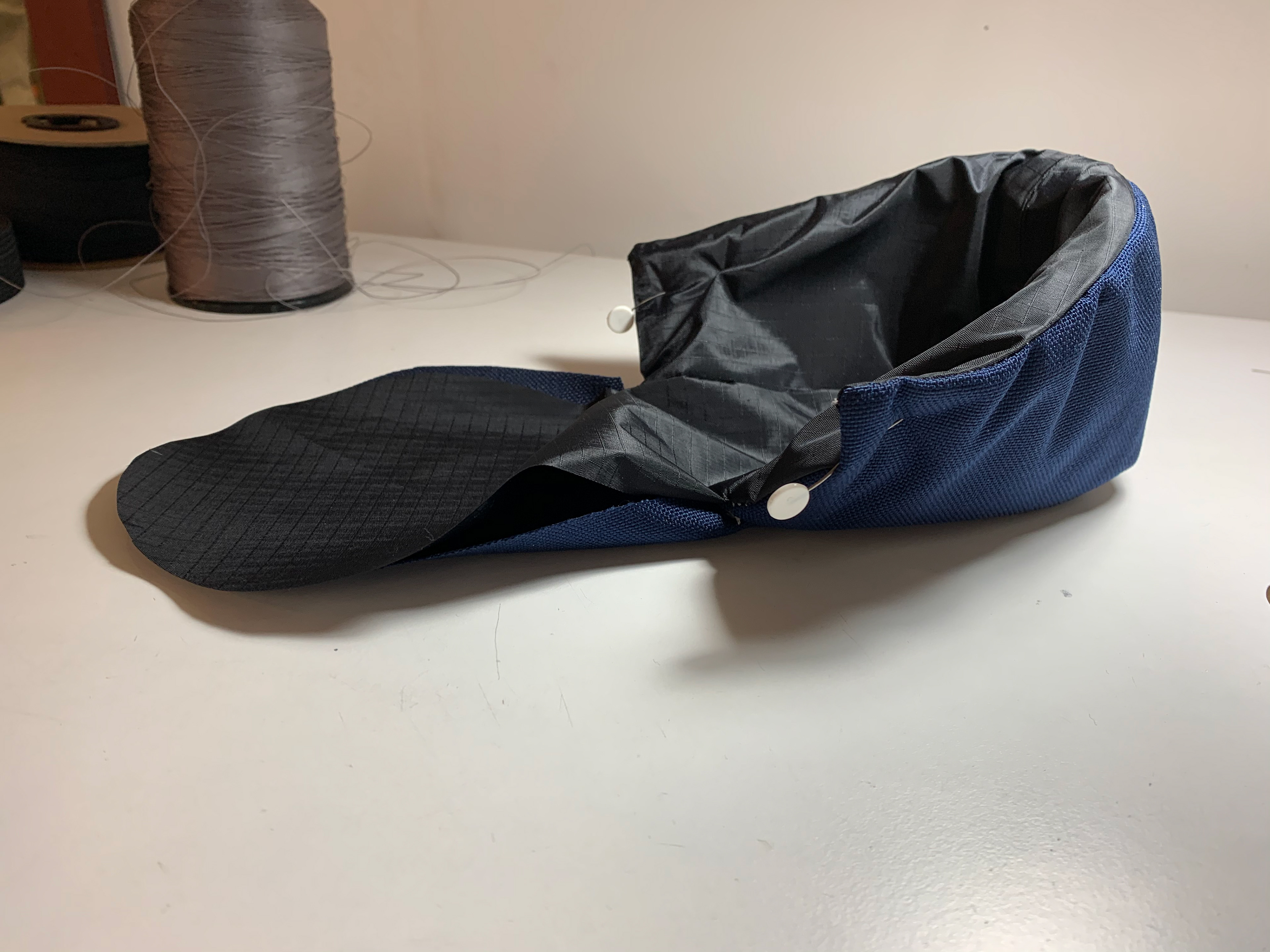 ADJUSTMENTS FROM FIRST PROTOTYPE
1. Simplify pattern for heal wrap for easier manufacturing
4. Ensure all parts are thoroughly connected not merely tacked down
5. Better secure arch cover to boot
6. Streamline toe cover construction
7. Increase toe cover size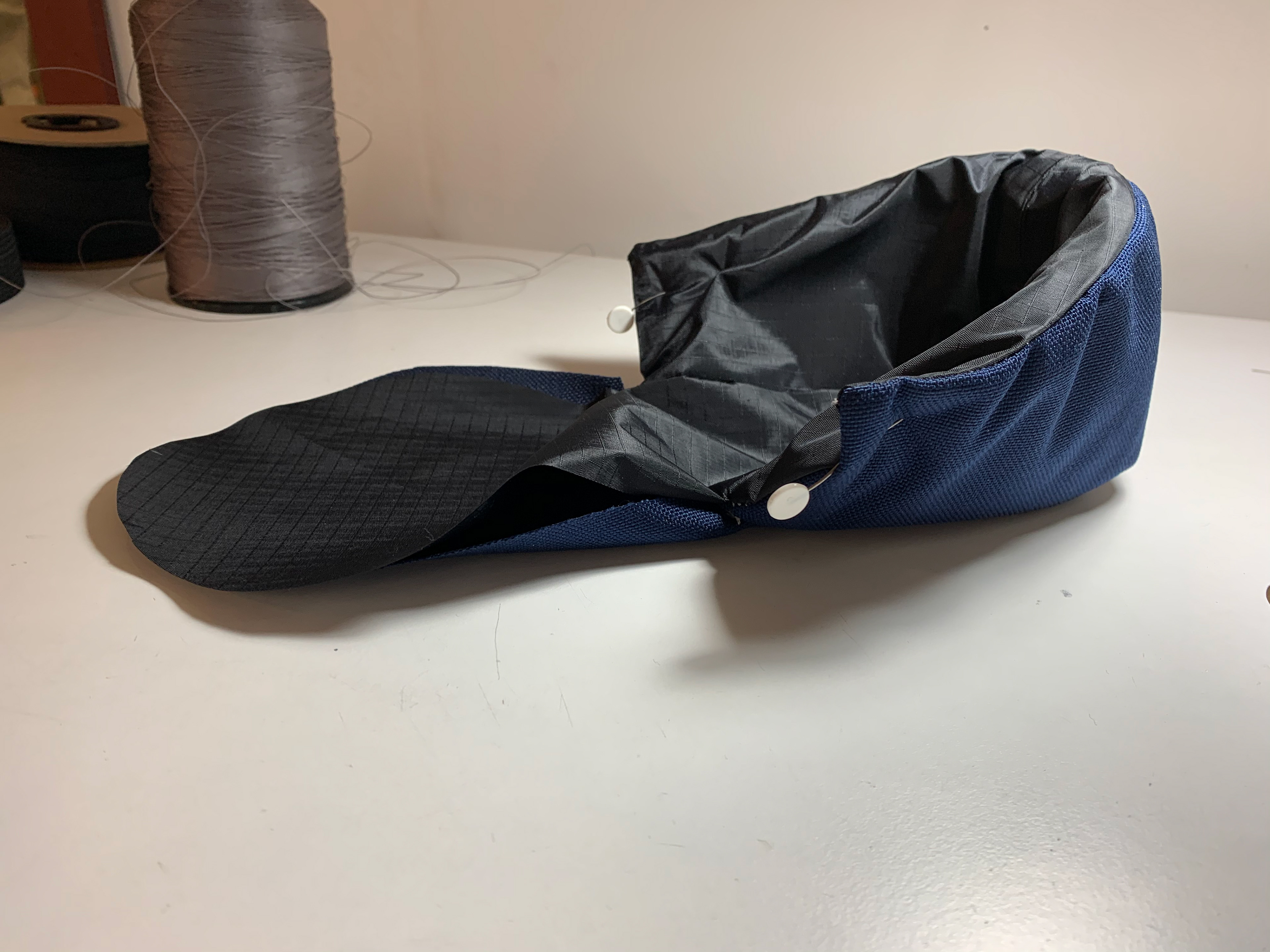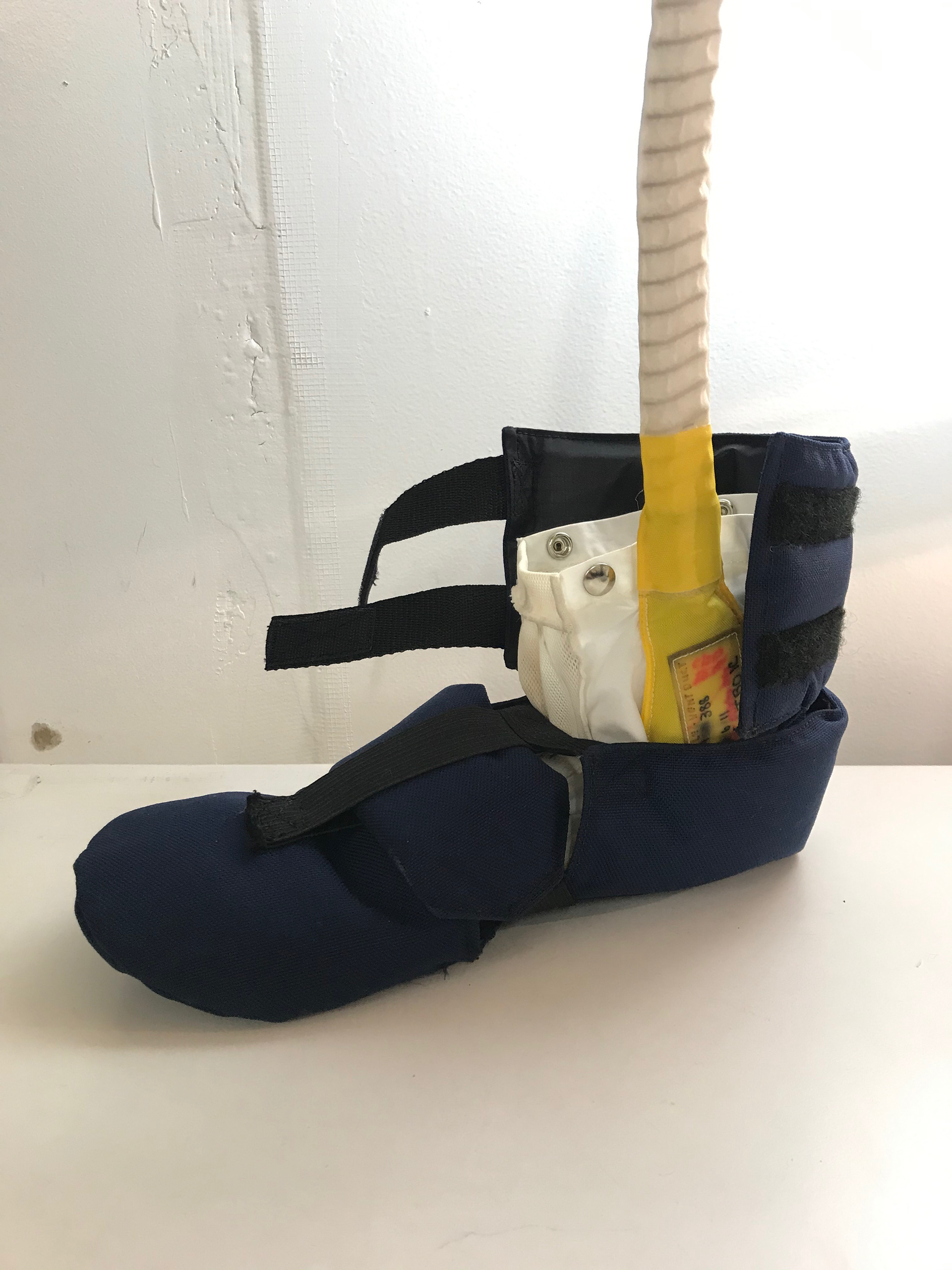 Overall, this project was a success as I (the test subject with a size 7.5 shoe) was able to comfortably walk around wearing a men's size 10 hiking boot.